My Five-Year Vibram Anniversary
by
Richard
04/03/2014 10:12:04 P.M.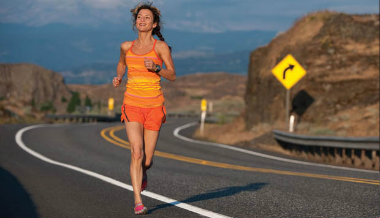 The five-year anniversary of having my feet in Vibram Fivefingers is right around the corner and I'm ready to celebrate. Those things have been with me for countless adventures. Running, hiking, tubing, gardening, travel, I could go on.
But to me, aside from all the reasons I enjoy the shoes, the thing that stands out the most about them to me now is that they've lasted as long as they have. It's pretty ridiculous, actually.
I don't wear them every day, but most of them I wear weekly. And all of them I've had more than 3 or 4 years.
This is bananas. B-A-N-A-N-A-S. Why? Because "running shoes" only last a certain amount of mileage. Could you wear those things for a decade? Maybe. But the principles by which they "work" have much to do with the absorbtion of shock when you heal-strike. And that only lasts a certain of amount of time—regardless of how the shoe looks.

In this regard, "running shoes" tend to last between 6 to 18 months, depending on how frequent and prolific the athlete wears the shoes.
That's why the age of my Fivefinger is so delightful, because they have lasted lifetimes longer than "running shoes." A conservative analysis would say that my barefoot beauties have lasted twice as long.
So, if you haven't considered going with Vibram for any other of the actual physiological reasons (that deal with changing your stride, feeling the ground, etc.), I hope my celebration of their longevity can be the encouragement that sways you. Then you, too, can have a long-lasting relationship with your footwear.