The Arc'teryx Torus Short: Sleek, yet basically bomb-proof
by
Richard
07/24/2012 06:44:02 P.M.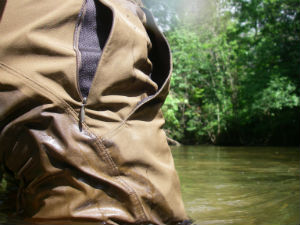 I've never had a 'favorite' article of clothing. I think it's kinda ridiculous to be infatuated with an article of material - no matter how sweet or relevant it is to your day. However...
The Arc'teryx Torus Shorts comes closer than any other item has to becoming my most-beloved piece.
Here's why:
I've done, essentially, every type of activity in these bad boys. Seriously. Here's a list: climbed at Aiguille rock gym, ran, swam, paddleboarded, climbed trees, had great conversations with friends, and worn to semi-nice dinners.
Here's why those are each relevent.
Climbing at Aiguille - there's a stretchiness to the short that lends to appropriate bending of the legs in any direction, while not getting caught on the knees. Running - they move easy and don't chaff, but are held on firmly by the elastic waistband. Swimming - they dry very fast. Very fast.
Paddleboarding - because of the previously stated functions, but also because they have a hidden pocket that zips closed and encapsulates my keys safely while I'm on the water. Climbing trees - they don't snag! Seriously. I'd caught them on all types of things and never, ever snagged...until I wore them at the Travel Country warehouse and caught them on the point of a metallic rack that was impeccably sharp. Great conversations - the shorts actually give me the confidence to engage in superb, well-thought-out discussions. Semi-nice dinners - they, on top of everything else, actually look classy for a pair of shorts...until I snagged them.
Buy these shorts. But only if you want a pair that you can legitimately wear to a nice event, remove your shoes to climb a tree in, rip off your shirt to hop into a lake, and wrestle a gator with (though, I cannot legally suggest this...they could probably take it).
You're not more awesome if you wear these shorts, but it's close.