The Amazing Warmth of the Venus Down Jacket
by
Andi
10/17/2012 02:38:58 P.M.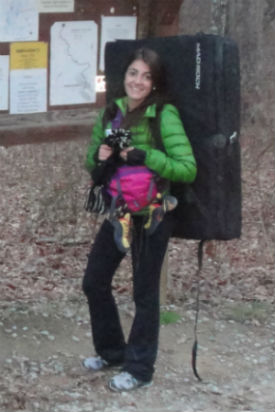 I had never owned a down jacket until last spring, and now I will never be without one ever again.
After trying on, and comparing, function and fashion of merely every down jacket at Travel Country - I finally found one to accompany me on a climbing trip to Alabama. I decided on the Marmot Venus and was extremely satisfied with my decision, especially when I found myself in 30 and below temperatures!
As a woman with a naturally petite build, staying warm is nearly impossible as soon as temperatures drop into the 60's. But my Venus, however, kept me toasty in frigid temperatures that I never thought I'd be able to bear!
I really appreciated many other features, as well. I found it to be super light and flexible - which was beneficial for climbing, but warm at the same time. I also noticed its ability to breathe when I started to move and release body heat. And again, I was never cold! When it rained, I threw on a rain shell and the match was perfect!
It's also cut to fit a woman's build with a slight in-cut at the waist. This keeps the material closer to the body and heightens the ability to keep a woman toasty without adding bulk. Additionally, it has the perfect sized pockets to keep a pair of hands warm.
All-in-all, I couldn't find anything better! I will continue rep a Marmot Venus to my friends and enthusiastically recommend it to my customers as long as Marmot makes it.