Shining Light on a Small, Powerful Headlamp
by
Richard
03/21/2015 05:09:41 P.M.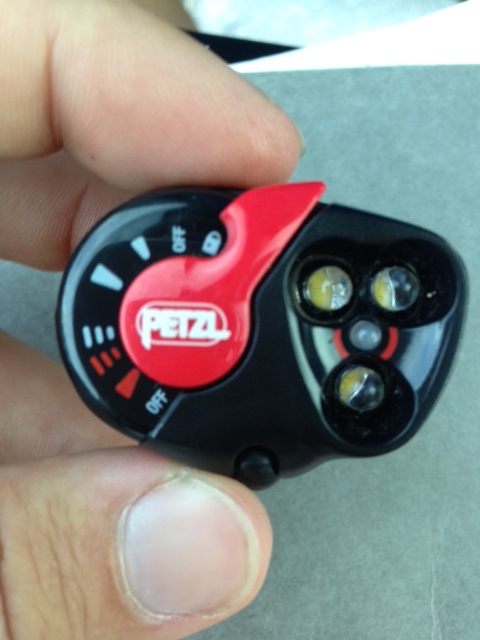 15 years ago, I began camping more frequently and purchased a Black Diamond headlamp to accompany me in my outdoor adventures. It was small, light, and I adored using it. I ran that headlamp into the ground, using it for all my overnight expeditions for the next dozen years. And I'm amazed at how long it lasted. The quality in light never really diminished, but the elastic band slowly lost its strength.
Two months ago, I was going on another trip and it was time to purchase a new lamp. I wasn't sure if I'd find one that was as good and small as my longtime headgear.
But then I stumbled on the Petzl e+Lite.
It is amazing. Designed for emergencies and regular evening activities, it surprised me. It only weighs 27 ounces! Small enough to forget it's even in your pocket. It really is superb, whether you're in the backcountry looking to save weight or if you're traveling to another country and want to have a light to read on a train or in a hostel.
Oh, and by the way, it's temperature resistant from -30 to 60 degrees celsius, waterproof down to -1 meter for 30 minutes, and the red light emergency feature can be seen for 300 meters while lasting 30 hours.
If you're looking for a minimalist light that has crazy functionality, the Petal e+Lite is surely for you.