Review of the Lightweight Marmot Nano Jacket
by
Dirk
06/12/2012 04:29:42 P.M.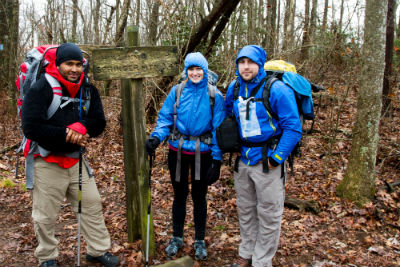 With summer here there are two words that best describe Florida - warm and wet (or maybe very wet!). The one thing that Floridians can count on is, almost like clockwork, that it will be sunny in the mornings and pouring rain by late after noon. For the common folk (i.e. inside dwellers), this is not problem, but for the adventurous few who journey out to play in Florida's hot and tempered climate - there is a serious need for weather protection when they are outdoors.
In response to this, I usually stuff a rain jacket into the bottom of my day pack - just in case. But since I hate caring any extra weight that I don't normally need - my solution to this is bringing the Marmot Nano Jacket. It is a GoreTex Paclite jacket that is one of the lightest and most versatile shells in the industry.
Lightweight - My biggest issue with carrying a rain jacket while traveling or hiking is that half the time I don't need it - cause it doesn't always rain. But, it's so important when you do need it - that if you have to take one, it ought to be superbly light. Try 8.2 ounces for this bad boy - a trick since it has both GoreTex laminated interior and a rip-stop nylon outer. The Marmot Nano has been a great compromise to be both lightweight and thorough protection.
Waterproof Breathable - The GoreTex lining that is on the entire inside of the jacket, is both waterproof and breathable (technically, it's basically windproof as well). The waterproof-ness obviously keeps water from getting inside the jacket; the breathability allows water vapor (sweat and humidity building up due to high aerobic activity) to escape from the inside the jacket to the outside - which ultimately results in greater range in comfort. What's the point of a rain jacket if it keeps the rain off of your body but makes you sweat so much that you end up soaked anyway?
Durability - This jacket's won't function as well as a beefier jacket if you primarily plan on dragging it through brush, branches, or on off trail hikes on a continual basis. It would be like taking my compact car down dirt tracks, for the most part it would work, but it's no off-road vehicle and shouldn't be expected to perform as one.
I've used the Nano on multi-day hikes on the Appalachian trail, during unexpected down pours at the beach, and even for skiing when I was up in Big Bear, California for spring break. Now, it doesn't have all the cool and flashy features of a ski specific jacket, but as always, it did what it claims to do - keep people dry.
The Marmot Nano is for the weight-conscious outdoor enthusiast who finds him/herself on an adventure during weekends or vacations. For hiking, backpacking, traveling, climbing, fishing, the list goes on and on. The Marmot Nano is nothing short of one of the most versatile and lightweight jackets that I've ever owned. One last word of advice, when it comes down to having a jacket or having nothing - take the Nano. It's light enough that it won't be obtrusive, but you'll be wanting something - and that is the honest truth.