Krispy Kritter Completes The Appalachian Trail
by
Krispy Kritter
11/05/2010 12:59:40 P.M.
I began this journey wanting to take a walk on the Appalachian Trail. In fact, this was not the initial trail I wanted to walk. I had several other long distance trails in mind. One by one, family matters and logistics, made those trails impossible to walk. Then, the AT came into my head. I often wondered if I had the chance to hike the AT again how would I do it.
My intention was to call it a walk based on the fact all I wanted to do was go for a long walk. I did not know how long my walk would be, 2 days, 2 weeks, 2 months, longer? The distance did not matter.I had not made plans to summit Katahdin or, even go beyond Damascus, Virginia. The trail I felt would let me know when it was time to to go off trail.
I was going to do this hike completely different from my first Appalachian Trail long distance hike. That first hike was dedicated to the white blaze. During this trek I would visit places I did not have a chance to see in '04, by-pass the places I did not like in '04, spend less money, spend less time in towns and finish the trail in less time than '04.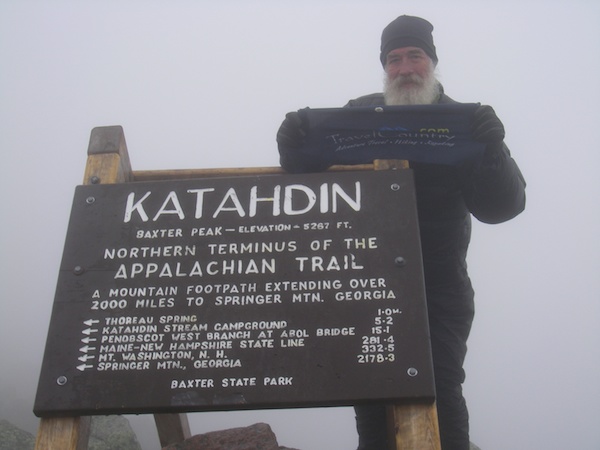 Throughout my hiking career I've always learned to adopt, overcome and improvise when situations pop up to alter my plan, thus creating alternative plans. As it turned out, those three words took my walkabout further than what I expected, Katahdin in Maine, 2179 miles from where I started on Springer Mt. Georgia.
I found new and old places that heightened my hiking experience. Everyday I found myself immersed in the smells, sights and sounds of nature. I walked throughout the day enjoying the natural wonders of mother earth. I saw town people open up their hearts, homes and churches to strangers who hadn't showered in days and looked homeless.
I found hikers, like me who were following the white blazes north, who entered and left my journey and became part of my hiking family. Some will become friends for life.
I was blessed to see animals in their natural environment. I was even given the rare opportunity to see a eastern mountain lion walk across my path and who was never aware of my presences.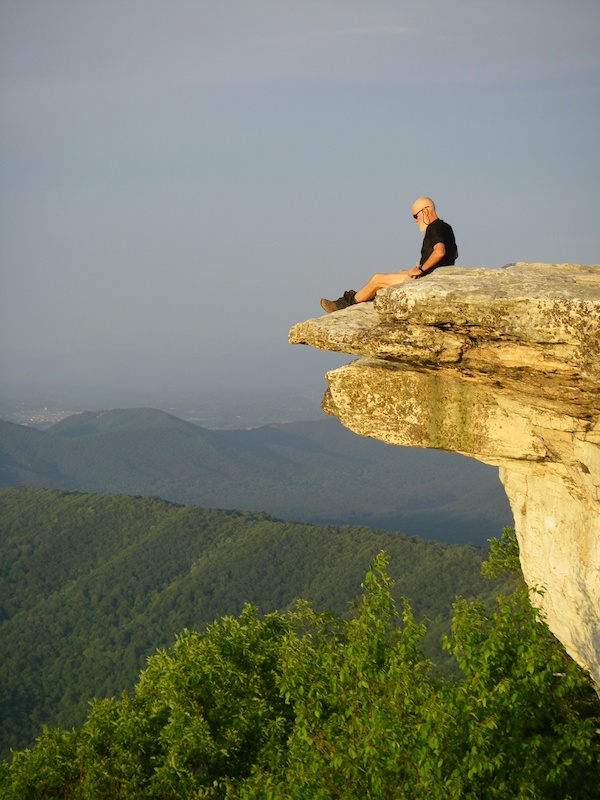 Each year the weather plays an important part in the lives of AT hikers. For the early hikers it was the snow in the southern Appalachians. By the time I was on trail my weather experience was the heat, humidity and lack of water in VA, PA, NY and NJ. Constantly being wet with sweat or rain took its toll on my body and gear. I spent extra days in towns just to enjoy the air conditioning and to remain dry for one more 24 hour period.
The longer I stayed on the trail the more I started thinking like a thru hiker. I then got caught up being a long distance hiker. I eventually went into thru-hiker mode and forgot why I was out here. I almost quit in Vermont and was saved by trail angel Mala. I slowed down in the New England states to enjoy the raw natural beauty that runs wild in the mountains.
Lastly, I would like to shoutout to a group people who made my Georgia to Maine a special event in my life; Justin from Outdoor Sports Marketing, Allyn and Jeff from Granite Gear, Mala, Truth, Draggin' Tail and Sherpa, Steve and Jake, MacGuyver and Red, to all the 2010 Ga>Me hikers who crossed my path, trail angels and members of the AT community who made my journey an epic adventure, THANK YOU!
-Krispy Kritter
More photos below...