Follow Friday - Treehugger
by
The Brit
05/21/2010 02:30:44 P.M.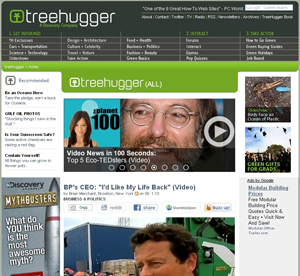 Treehugger is a great environmental blog that talks about anything and everything related to our earth. From going green articles, to political statements, to environmentally conscious furniture they have it all. It's a great site to get a lot of information from a lot of different areas with many different opinions.
I suggest checking out the blog if you are at all interested in environment associated news.
Follow Treehugger's blog, facebook, and twitter.
And if you want to read my Follow Friday post on twitter, go here!