DryComp Ridge Sack by Outdoor Research
by
Richard
09/12/2012 05:24:55 P.M.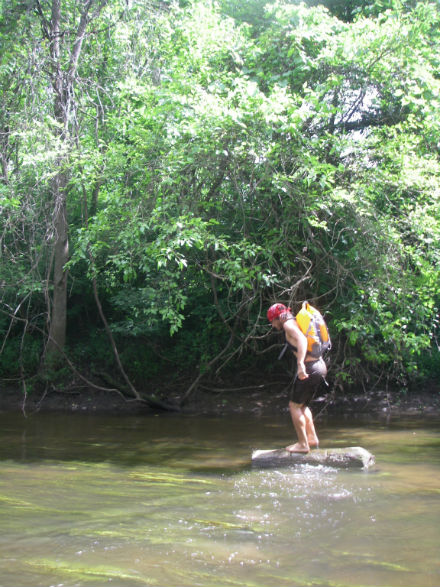 Most of my Florida adventures are impromptu, and take place on the water. Because of this combination, I usually have need to take food, water, sunscreen (sometimes), my Bible, journal, occasionally my phone, and that's about it. But if I'm on a paddleboard, in a kayak, or on an island in the middle of a lake somewhere - I might have to worry about any of those things getting wet.
But since I started using the Outdoor Research DryComp Ridge Sack, I haven't had to worry about that.
The bag is completely waterproof (if rolled tightly shut), and spacious enough to also fit my hammock and rope, plus clothing - if I want to go on an extended adventures. That is so relevant to me.
The bag, or "sack" as OR calls it, is actually a backpack...which is so fresh. I toss everything that I need in, roll it sealed, and throw it on my back. Then, I'm ready.
It has a chest strap and waist strap for additional stability while paddling or hiking, as well as a built-in whistle in case of emergency situations. It also has external storage to hang wet items, to place items that can get wet, or for anything you want easy access to.
This is the only backpack I need. I actually got rid of my 60L The North Face pack (that weighed approximately 6.5 lbs) - as I've been traveling much more minimally than previously (the DryComp Ridge Sack weighs 16.4 oz). Though, if I were to take a long trip, I would probably have to upgrade in size just a bit, as this pack is 34L.
Additionally, it is very durable and has a lifetime manufacturers warranty.
One more thing, the pack is extremely orange - so, if you see me on the water - come say hi. You should know it's me. And I'll let you check out the pack.