Chaco Z/2s at the Theme Park
by
Bryan
12/08/2010 10:46:32 P.M.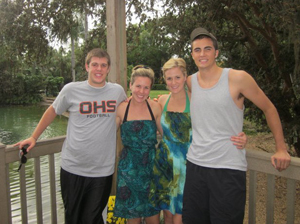 Its that time of year again…And No, Im not just talking about Christmas, it's the time of cooler temperatures, time to get out there and put on the Chacos Z/2 sandals. This weather is what us Floridians dream of during the long scorching months of 95 degrees, when we can finally get out there and not swim through sea of humidity and moisture. With this change in weather more outdoor possibilities are being exposed and successfully taken advantage of, which means more gear and clothing is being used. This is just what I did recently...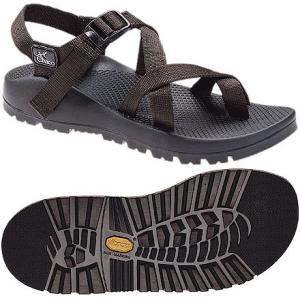 Florida rakes in more tourism dollars than any other state. As we talked about, the temperate climate is a main proponent; however, the theme park industry reigns supreme in attracting fair weather thrill seekers. I trekked on over to Tampa to visit one of Florida's premier attractions, Busch Gardens. The day was filled with much laughter, thrills, and a looooot of walking.
With the concept of walking in mind, my preparation for this trip involved two things, comfort and practicality. That's why I turned to my Chaco Z/2 sandals, because they possess these two qualities. Thankfully style is not one of my priorities. When your shoes make others think of Julius Cesar, you know that they are far from stylish. Not to say that Cesar wasn't a hip dude, but you get the point. These shoes are great for any type of activity that involves a multitude of uses needed in it. From comfort to durability to function this shoe has it.
I walked to one ride, and then walked to another. This happened multiple times throughout the day, but my feet were going strong; All thanks to their BioCentric™ foot bed, that cradles my feet like a new born baby. Besides the amazing foot bed the sandal has a single strap through the footbed that is easy to quickly adjust when I needed a little breathing room for my feet. My Chaco Z/2 sandals also proved their convenience, when the rest of my group scrambled to change their shoes for the water ride. Overall I can't think of a better shoe to have for such a long exhausting day at a theme park.
So I say, get out there and enjoy the weather. And when you do, make sure you are properly equipped.
Create Adventures,
Bryan