Black Diamond Infinity 60 and Innova 60
by
The Brit
11/02/2010 04:00:53 P.M.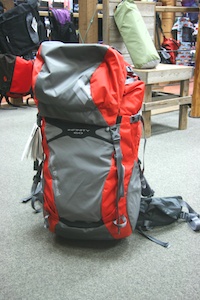 One of the perks of working here and being an outdoor enthusiast is getting to try out lots of backpacks and the new Black Diamond line of backpacks, Infinity 60, and Innova 60 are some of the best bags I've ever worn. Coming from a background in Rock and Ice Climbing gear Black Diamond decided to make a new lightweight bag, with a good capacity, that enables you to do almost anything with it.
Suspension systems in backpacks have existed for quite a while. The shoulder straps and hipbelts have been all coordinated to work well together and help you feel less like you are carrying a board on your back. That being said, there was still some mobility issues. You still get that feeling that you can only do certain things when you wear a backpack. Now Black Diamond hasn't fixed all of that, but they have done a great job at trying and succeeding like nobody has before.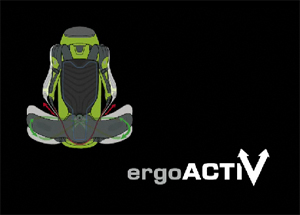 The new packs come in the mens Infinity 60 and the womens Innova 60. Both include the ergoACTIV suspension system which has two broad redesigned categories, the shoulder strap and hipbelt. The shoulder strap connects together on one long adjustable strap. The strap goes from the buckles around the chest to inside the pack and underneath the hipbelt connecter. Visually what this does is when you pull one strap up the other one goes down. When hiking this allows you to move side to side without having the pack raise up on your shoulders because it can't keep level with you. In the picture you can see the red arrows going from strap to strap and down below the hipbelt connector.
Well if you think the shoulder strap is cool, the hipbelt is even better. The hipbelt is on a complete ball and socket connection. That means that it doesn't move in a 2D up and down direction, it moves in a 3D up, down, backwards, forwards, and every other direction. It is a strange feeling when you first put it on, but once you get used to it the mobility of motion is incredibly unique and liberating. The weight is distributed equally with your movement as you go up and down slopes or even sharp inclines. You can do more in this pack comfortably then any other I've tried.
This is one great pack for men and women that Black Diamond has designed. Like I said, they haven't fixed everything, but they've done a great job at trying and succeeding like nobody has before.
Check out the photos I have below and if the technical features haven't convinced you, maybe the look will.