Atom LT Jacket Review
by
Dirk
01/10/2013 02:14:54 P.M.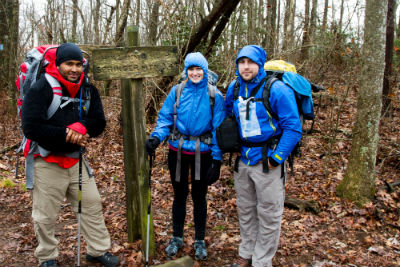 There's no other way to say it, so I'll just be quick with it…the Arc'teryx Atom LT Jacket is by far my favorite piece of outdoor clothing (of which I have quite a lot). Below are all my justifications of this bold claim.
First and foremost, I love exploring; I like to think of them as "personal first ascents"- I enjoy pushing myself into uncharted territory, doing things that I've always been a little afraid of doing. So with this mind set, there are very few exclusions to the types of activities that I enjoy (besides the idea of surfing with sharks) and with my slightly above average ambitions I demand very functional and versatile gear.
A few years ago when I started working at Travel Country, a co-worker of mine (Spencer if you've had the benefit of having him work with you at Travel Country) sold me on this extremely lightweight synthetic jacket by Arc'teryx called the Atom LT. At the time, I had nothing except an old fleece that I used to tote around with me on adventures- whether it was a hike on the AT, a backpacking trip to Western Europe, and even a cross country cycling trip. The fleece worked but a few of the problems that I had/have with fleeces is that they sometimes lack compressibility, they usually aren't wind resistant, and are typically heavy (if you're looking for a windproof fleece it's not only heavy but also bulky too).
So when Spencer promised me that this wind resistant lightweight 11.5oz jacket, had two hand-warmer pockets, an internal chest pocket, AND polartec side panels for venting during aerobic activities- I was sold. The nice thing about the Atom LT is that its designed with a very functional mindset and until today I still haven't found such an impressive technical piece that is disguised as a jacket that you could actually wear casually on a night out with friends. The versatility of this jacket is striking especially with its performance outside.
The benefit to a synthetic jacket is that water (from perspiration or the elements) becomes much less of a worry when moving through the mountains. In fact staying dry is one of the most important things to do when you're in the outdoors because water conducts heat away from your body approximately 25x faster than air according to some experts. This poses a serious issue when you're sweating in a down jacket and wet it out in cold weather. The benefit to a synthetic over a down piece is that it still maintains some of its insulating properties when wet where as down collapses and becomes virtually useless- this doesn't mean you should sweat out synthetic pieces it just means there is a bigger margin of error.
My experience with the Atom jacket varies from using it on chilly daily commutes as a stand alone piece, using it on multi day hikes on the Appalachian trail in frigid weather (low's of 20's with the Atom being my main insulation piece) and as a traveling companion on a drive from South Africa to Egypt (which had more climate changes than any other trip I had ever been on). The greatest benefit to this jacket is it's versatility- it blocks wind and insulates and I've found to be pretty comfortable in it when the temperature gets down into the low 50's and mid 40's as a stand alone piece. The second benefit is its compressibility and so much that it can be stuffed into its own sleeve.
Ultimately the Atom jacket has proven it's worth to me over the past two years of owning one. There is rarely a chilly day that I don't stuff it into the bottom of my day pack or have it hanging out in the backseat of my car. On trips I don't leave home without it and for that I can firmly attest that it is my favorite piece of technical clothing in my closet. It's build for someone who likes versatility and needs the performance of a lightweight jacket. It blocks wind, and vents out excess moisture produced by aerobic activity. Definitely try one on the next time you're at Travel Country and ask for me to help you if you want someone that is super psyched about this jacket!
…maybe a little too psyched!
Now I'm not one to rant about having favorites, in fact I feel as if the word "favorite" is a very overused term in the English dictionary. This however is one of the few times that I am going to rant endlessly about how amazing I think this jacket is. So if you're on the fence on whether or not to purchase one, I think that in the next few short paragraphs, you might just think that Arc'teryx's Atom LT does everything short of cooking your backcountry meal.