Appalachain Trail Day 21
by
Krispy Kritter
04/26/2010 10:40:12 A.M.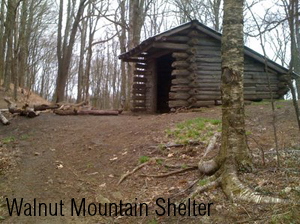 April 26, 2010 – Day 21 – Monday
Destination: A pond north of Pump Gap Starting Location: Walnut Mountain Shelter Today's Miles: 18.00 Trip Miles: 277.00
"I never think about the future...it comes soon enough." ~Albert Einstein
Last night about 9:30 Truth was awakened when he heard one of his tarp guidelines pop. Then he heard something at his backpack hanging on a tree. Truth shines his headlamp at his pack and is confronted by a large bear and shouts out. "BEAR IN CAMP!" I am tenting 50 yards from the shelter and think the yelling is a new arrival at the shelter. Meanwhile Truth gets out of his hammock and sees a 350 lb. black bear and yells again BEAR IN CAMP! Headlamps come on and the bear has had enough and runs away into the night. Truth's backpack survived the bear's assault and after the excitement died down Truth realized he just confronted a bear only a few feet away.
Everyone in the shelter and tenting area were up early because we were only 13 miles from Hot Springs, NC, the first official town the AT goes through. The trail is an uneventful walk through green tunnels of rhododendron and pine forest. Rain made the hike a slippery and messy morning of travel.
By lunch-thirty I was in Hot Springs. My visit was not a pleasant one. It had nothing to do with the town. It has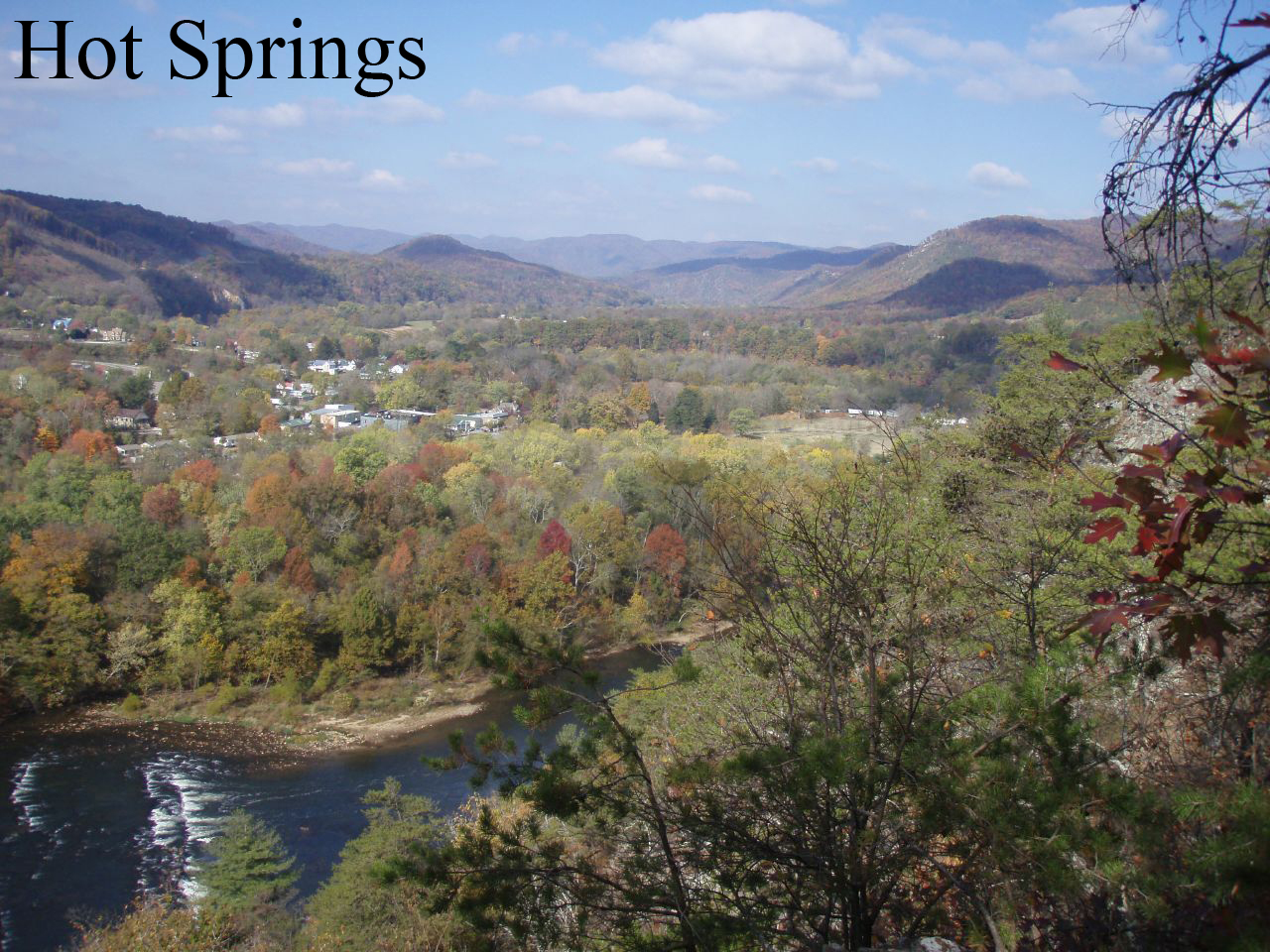 always been a great town. My trouble was nothing seemed to go my way. One event after another snow balled my frustration. It has been a long time since this has happened to me. First, AT&T doesn't work in the area, so I can't call and talk to Lady Kritter. Second, I can't call the small computer company, the Peek, which I use to journal and receive e-mails. The unit will not receive e-mails sent to me and will turn on and off on its own. I tried calling on another hiker's phone and was put on hold. I went to re-supply and didn't like my choices. Tried using the pay phones in town; one was used by a hiker for hours, the other on the way out of town was out of service. Lunch sucked. I needed to get out of town and back into the woods. I found Truth, told him I was leaving and would see him up the trail. He had a puzzled look on his face. I explained it all to him later. As I walked out of town it started raining.
I crossed the French Broad River and started the climb up the cliffs that overlooked the town. The rage that built up inside me fueled my assault on the climb. The higher I got the calmer I became. By the time the sounds of town and the highway were gone I was refreshed in the peace and quite of the mountain woods.
Five miles away from the madness of the town events I found a campsite above a pond created by a dam in the middle of nowhere. I throw all my negativity into the air as the wind and rain roar outside my tent. Tomorrow is a new day.
You can check up on Wayne's almost daily progress at his
Trail Journal
. Or view his
previous post on Travelcountry
.